Google Knowledge Panels Continue to Become More Important: Google Adds Free Product Listings in US
As businesses continue to shift their services online (for many of which is uncharted territory), Google is aiming to make shopping online even easier for all. In an announcement yesterday, Google claims they are "bringing free listings to the main Google Search results page in the U.S., helping shoppers choose the products and sellers that will serve them best, from the widest variety of options." The announcement of free listings takes an interesting stance against e-commerce powerhouse, Amazon, who requires merchants to pay a monthly subscription or a per unit basis for goods sold on their platform. The free listings that Google offers via Google Merchant Center looks to even the playing field for small businesses who can provide the products that users are searching for, so they can compete with larger vendors online. Google's suggests "free listings on Google Search are a big step forward in democratizing access to digital commerce, benefiting shoppers and merchants with more choices across the board." Historically, the links that have shown in the knowledge panel have been paid ads. Google will begin to make these links free listings starting with mobile and with the phase in of desktop to follow.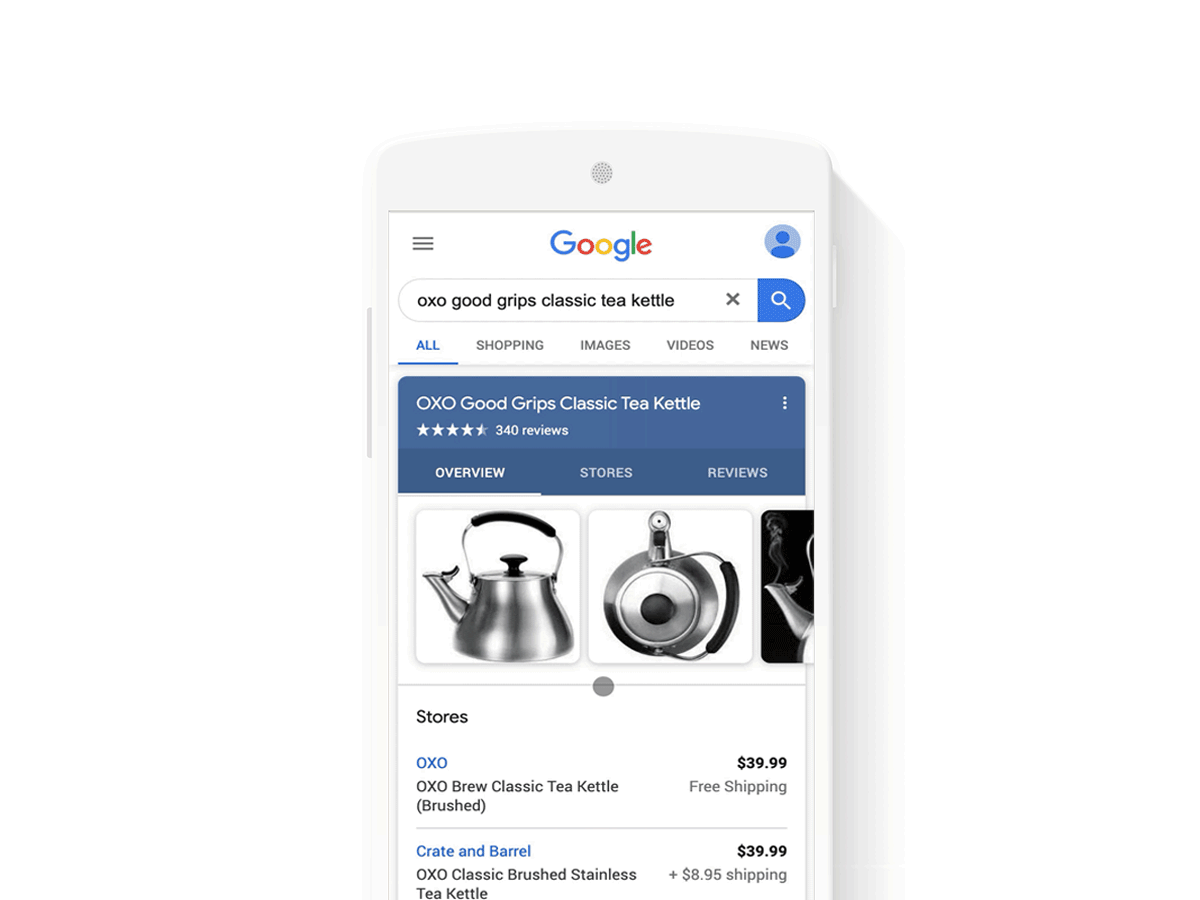 What does this mean for multifamily? This announcement brings up two interesting concepts for the future of digital marketing for the apartment industry. First, Google could apply the knowledge panel shopping experience to multifamily. Below is a snapshot of how this is already applied to the hotel industry today for a simple Google search of "hotels in Atlanta." Here, pricing, date, budget options, top-rated, luxury, deals, etc. are all filter options for online users to select from. The same methodology could, and may in the near future, easily be applied to multifamily listings in the market where a prospect is looking for a new apartment. All filter options currently available for hotel searches within the knowledge panel directly relate to multifamily. Utilizing Google ratings & reviews, starting pricing, upfront concessions, etc. would allow Google to serve up results for prospects directly within the knowledge panel without forcing users to go to an ILS.
Second, if the above were to be applied to multifamily and the knowledge panel served up free listings based on a prospect's search, it could lead to a rude awakening for some of the industries ILSs. Internet Listing Services, which charge subscription, pay per lead, and/or pay per lease pricing models to properties' could be forced to adjust their strategy if Google serves as an "umbrella ILS." The feature would prevent prospects from having to go to ILSs as regularly as they do today as they search for their new apartment.
While Google's announcement only applies to e-commerce today, the idea of applying this methodology to the multifamily space brings up some interesting ideas that could be a welcome change to monopolistic ILS landscape. With more and more attention going to digital storefronts now more than ever, it will be interesting to see how the knowledge panel further develops in the future for multifamily.